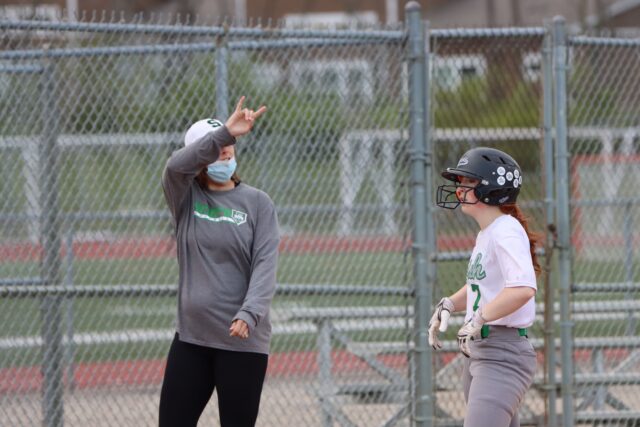 Hi, everyone!
Hope we are having a great start to the school year! There are a few things I need to update you all on.
1) Usually we announce captains at the banquet or during summer workouts, but this year we are a tad behind. Drumroll for the announcement of the captains…..
Joining our returning captain Madi Comstock will be Senior Sadie Jauregui and Junior Bella Jauregui!
These captains were voted on by the players at the end of last season. Congrats to Sadie and Bella!
2) Be on the lookout for an email about taking down the windscreen soon as well. We want to find a day that we can get a majority of people out to help so it goes quickly and smoothly.
3) There are currently two lifting sessions with Coach Jones that have started this week and will be Mon/Tues/Thurs from 330-430 or 430-530. These are not mandatory but are suggested to athletes who are not in season.
4) Next Monday (8/30) we are doing a clap out for Mrs. White (the athletic secretary) after school as it will be her second to last day before retiring. It would be awesome to see some of the girls out there to see her off! We will be meeting outside of the aux gym doors (by the big block S at the athletic entrance) at 3 pm. Come out and show her some love!
5) A fall/winter schedule will be out for our open gyms once gym times are split up amongst off season sports. More to come on that later.
Go Irish!