First Round of the Tournament — Victory!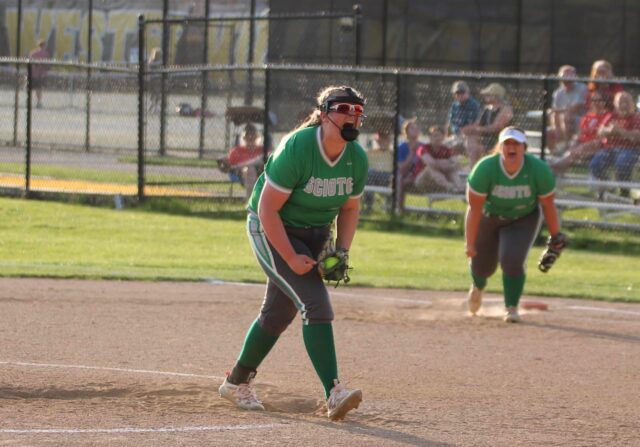 Despite allowing 3 runs in the sixth inning, the Irish defeated Westerville North 6-3 on Thursday in the first round!
The Warriors were unbeaten in conference play this season and lost only their 2nd game at home.
Taylor Henry led things off in the circle for Dublin Scioto Varsity Lady Irish. The righty went 7 innings, allowing three runs on three hits and striking out seven.
Sophie Minister pitched for Westerville North. The bulldog lasted 7 innings, allowing nine hits and six runs while striking out seven.
Scioto tallied one home run on the day, when Madi Comstock hit a dinger in the fourth inning!
Westerville North scored its only runs on a homer by Catlyn Meier.
The Irish tallied nine hits in the game.  Alexis Richie, Isabella Jauregui, and Comstock each racked up multiple hits for Dublin.  Comstock, Jauregui, and Richie each managed two hits to lead the team.
Congratulations on a solid round one win against a mighty opponent, Irish!
A final regular season game is scheduled for Friday and the playoffs continue next week!