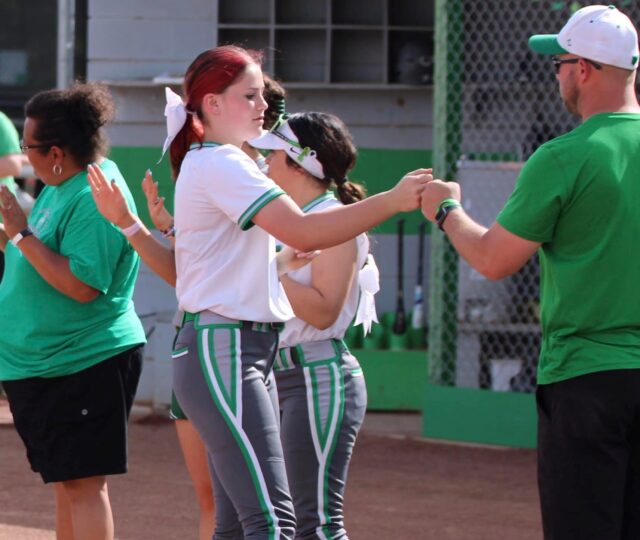 Scioto snatched the lead late in the game in a 9-5 victory over Westerville South on Friday, wrapping up the regular season.
The Irish trailed 5-4 in the bottom of the sixth inning when Madi Comstock tripled on a 2-0 count, scoring three runs.
Westerville South scored three runs in the fourth inning, but Scioto still managed to pull out the victory.  The offensive onslaught by Westerville South was led by J. Orr and A. Porta, all sending runners across the plate with RBIs in the inning.
Alexis Richie earned the victory in the pitcher's circle for Dublin. The ace surrendered two runs on four hits over three innings, striking out three and walking zero.
A. Paul took the loss for Westerville South. The bulldog surrendered five runs on five hits over four and two-thirds innings, striking out two.
Taylor Henry started the game for Scioto, allowing four hits and three runs over four innings, striking out four and walking one.
The Irish racked up nine hits in the game.  Hunter Fadorsen and Faith Kinzer had multiple hits for Dublin. They each collected two hits to lead the team.
The Wildcats racked up eight hits.  Paul and C. James each racked up multiple hits for Westerville South.  Paul went 3-for-4 at the plate to lead Westerville South in hits.  Westerville South was sure-handed in the field and didn't commit a single error. K. Williams had the most chances in the field with five.
For the regular season, the Irish are 13-9 (with one post-season victory under their belt to make them 14-9 so far.)
The next game — another playoff game — will be against Westerville Central and the game will be played at a neutral site at Pickerington North. Come out and cheer on the Irish to victory on Tuesday the 17th!