A heartbreaker on Tuesday, on an otherwise gorgeous Spring evening, as our Dublin Scioto Irish lose out to a tough Westerville Central team (15-5) in the 2022 OHSAA Softball State Championship tournament district semifinals.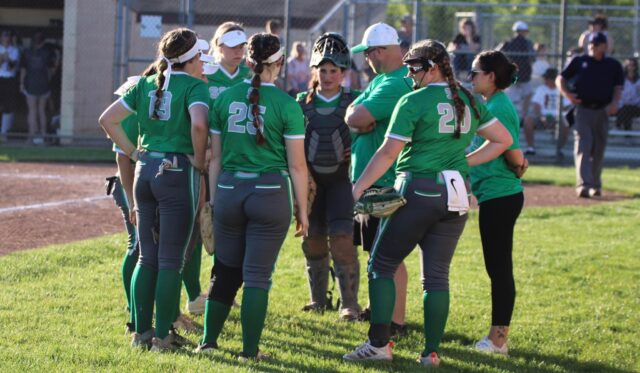 The game started well, with a single by Madi Comstock in the first inning.
But Addie Ransopher ended up with the win for the Warhawks. She surrendered no runs on six hits over seven innings, striking out five.
Taylor Henry took the loss for Scioto. The righty allowed seven hits and four runs over six innings. However, she did strike out eight tough batters and only walked one.
Westerville Central went yard 3 times on the day. Kate Yaussy had a homer in the fourth and sixth innings. Lydia Wilkerson put one out in the fifth inning.
Comstock was 2-for-4 at the plate to lead the Irish in hits.  They didn't commit a single error in the field. Isabella Jauregui had  eight chances in the field, the most on the team.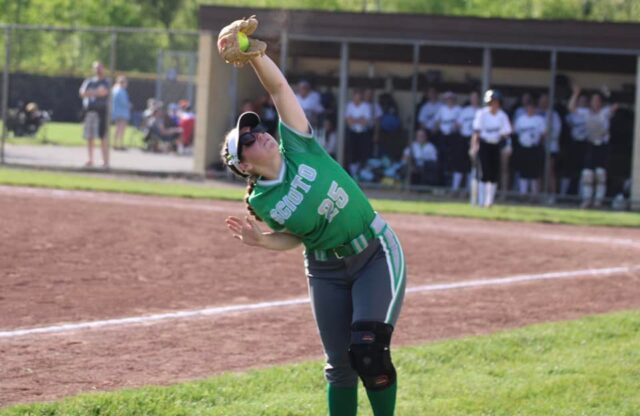 Westerville Central collected seven hits on the day.  Yaussy and another player (#59) collected multiple hits for the Warhawks.  They also had no errors in the field, with Kiersten Stepp having the most chances in the field with eight.
Here's to a great 2022 season for the Irish! The team went 14 and 9 overall and 8-6 in the conference (3rd). Then were 7-3 at Home, 7-6 away, and 0-1 in neutral territory. They even pulled off a 4-game win streak during the season!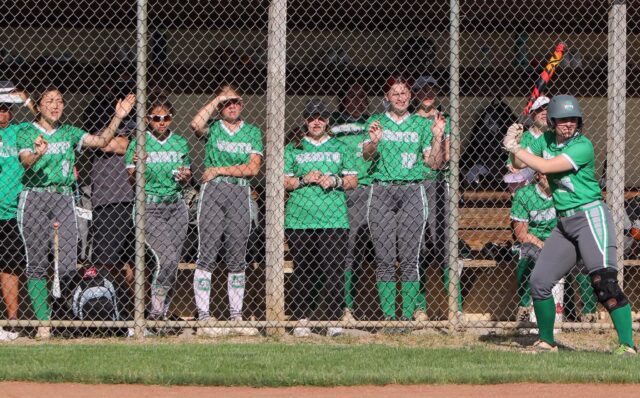 The team was the 2022 Softball Dublin City Champions, defeating Coffman and Jerome! And the team was ranked #189 in the state — moving up 26 places from last season! Congrats to new head coach Doug Bell and the rest of the coaching staff and players on a great 2022!
Also, a big thanks to our seniors Maddie Comstock, Sadie Jauregui, and Caroline Piatt for your hard work, sacrifices, and dedication. We're going to miss you, but we know you're going to go on to do great things! Best of luck on your futures, ladies! (not that you three need any luck!)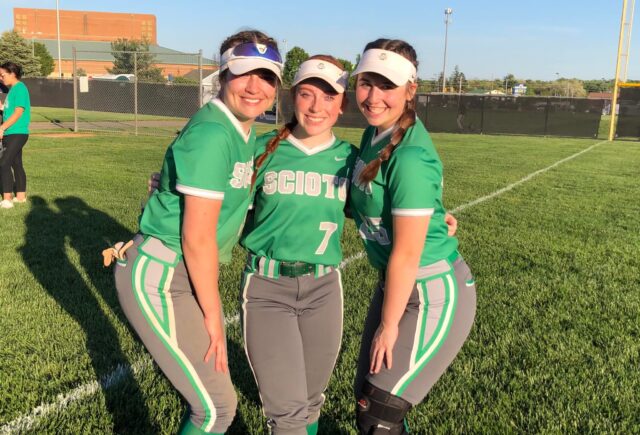 Looking forward to next season! And Go Irish!