May, 10, 2023 – Dublin Scioto High School: The game started quietly but Olentangy Berlin fired up the offense in the second inning, scoring one run when Jocelyn Franz doubled.

The Irish battled back with a huge third inning. But the Bears took the lead for good with two runs in the fourth inning.  In the fourth, Ava Kresak doubled on a 0-2 count, scoring one run and Sydney Davis singled on a 0-1 count, scoring one run.
Scioto had those three runs in the third inning, thanks to the big bats of Bella Jauregui, Lexie Richie, and Taylor Henry, all knocking in runs.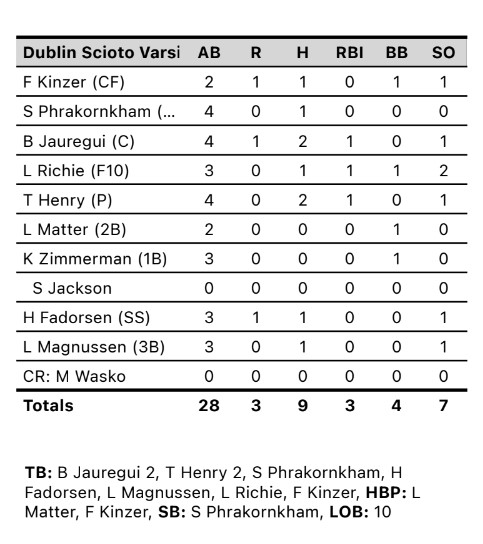 Ella Erwine was the winning pitcher for Berlin. The pitcher went four innings, allowing three runs on six hits and striking out three.  Grace Kemper threw three innings in relief out of the bullpen, allowing three hits and striking out four. Both pitchers allowed four walks.
Henry led things off on the rubber for Dublin in this first round playoff game. She went the full seven innings, allowing 12 hits and six runs while striking out five and walking zero.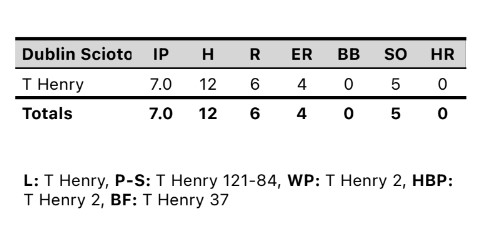 The Irish collected nine hits on the day.  Jauregui and Henry each had 2 hits for Dublin. Despite the nine hits, the team left 10 runners on base.
Olentangy Berlin tallied 12 hits on the day.  Izzie Wilson, Davis, Erwine, and Ava Kresak all collected multiple hits for Olentangy Berlin Varsity Bears.  Wilson went 3-for-5 at the plate to lead Berlin.  The Bears was sure-handed and didn't commit a single error. Adelynne Young made the most plays with eight.