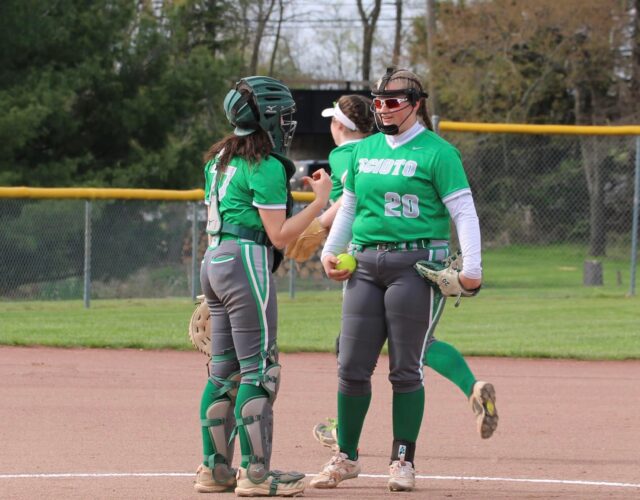 Both teams were strong inside the pitcher's circle on Friday, but Big Walnut Golden Eagles were just a little bit stronger at the plate in the victory.
Taylor Henry started the game for Scioto and recorded 18 outs.
The Irish opened up scoring in the first inning, when Isabella Jauregui hit a solo homer.
Big Walnut knotted the game up at one in the bottom of the first inning.  Weiss singled on the first pitch of the at bat, scoring one run.
The Golden Eagles pulled away for good with one run in the fourth inning.  In the fourth Weiss hit a solo homer. She led Big Walnut with three hits in three at bats.
She also led things off on the rubber for Big Walnut. The bulldog surrendered 2 runs on 5 hits over seven innings, striking out 6 and walking zero.
Henry started the game for Dublin, going six innings, allowing 3 runs on 5 hits and striking out 6.
Jauregui went 2-for-3 at the plate to lead the Irish in hits.
Scioto was sure-handed in the field and didn't commit a single error.