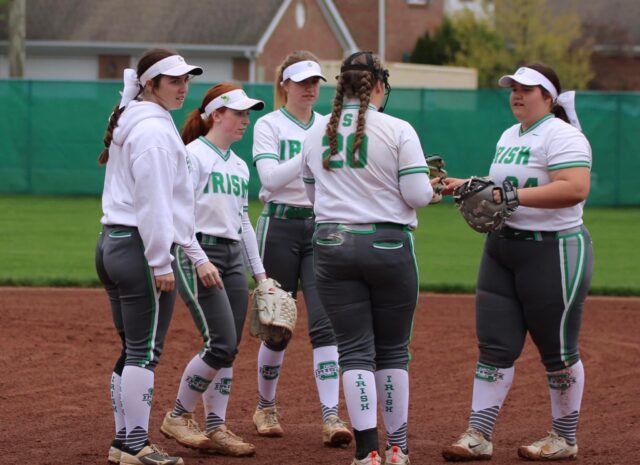 Taylor Henry had all the right stuff on Wednesday for Scioto, allowing 0 runs and the team bested Big Walnut by a score of 5-0!
The Irish fired up the offense in the first inning, starting with Madi Comstock grounding out, scoring one run.
Dublin threw up 3 runs in the third inning.  That offensive firepower was led by Sadie Jauregui and Nina Moffett, all sending runners across the plate with RBIs.
One bright spot for the Golden Eagles was a single by Greathouse in the second inning.
Henry led things off on the rubber for the Irish, surrendering — not 3, not 2, not 1 — but 0 runs on only 5 hits over 7 innings, striking out eight and walking zero!
Shuster led things off in the circle for Big Walnut. She gave up 5 runs on 4 hits over three innings.  Kuhlman threw three innings in relief.
Isabella Jauregui led Dublin with two hits in four at bats.
Hayes went 2-for-3 at the plate to lead Big Walnut in hits.  Big Walnut didn't commit a single error in the field. Lott had  six chances in the field, the most on the team.