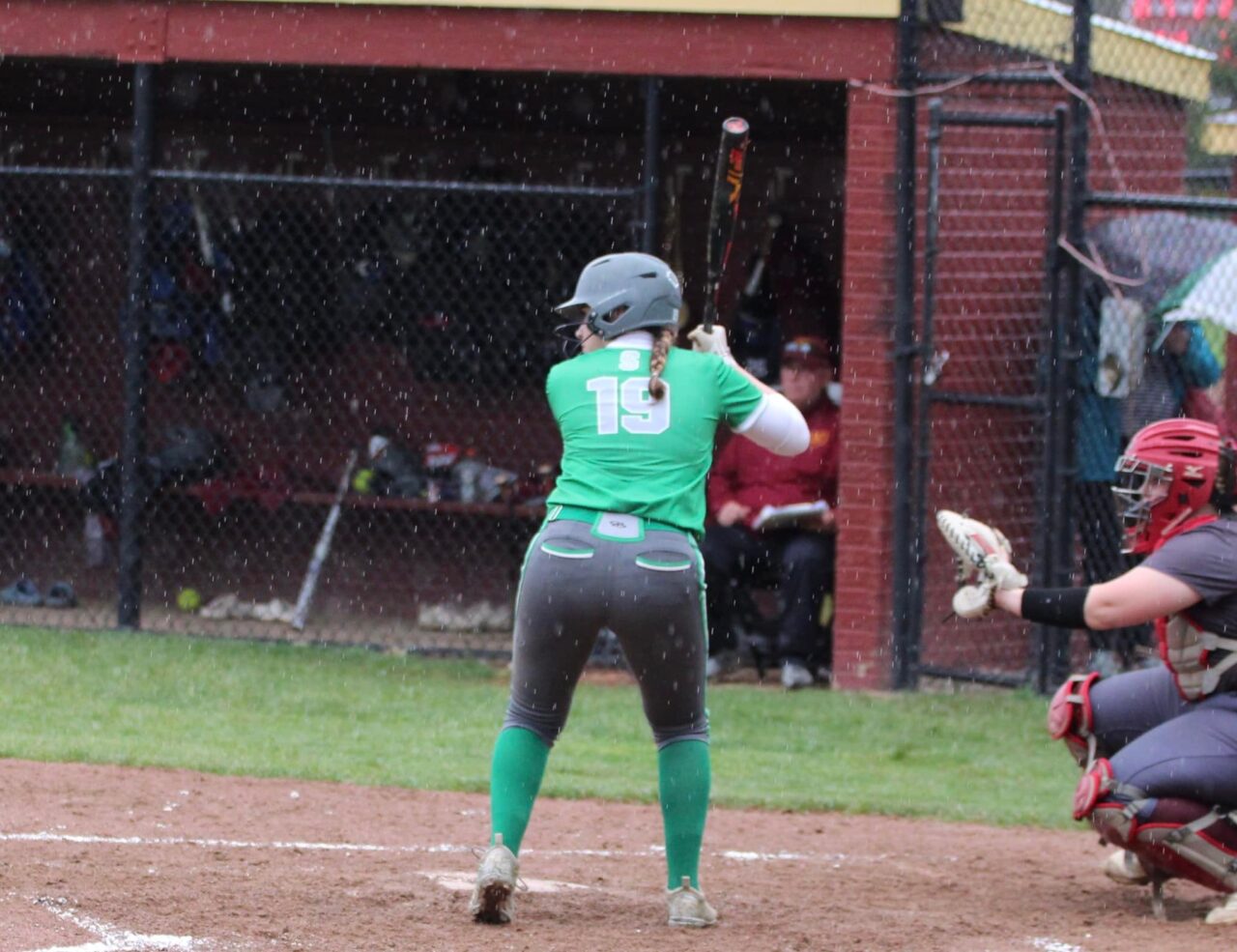 It came down to the last play, but the Irish were on the wrong end of a 5-4 defeat to Westerville North on a rainy Thursday evening.  The game was tied at 4 with the Warriors batting in the bottom of the eighth when Gabby Botte singled on a 3-2 count, scoring one run.
In the first inning, North got their offense started when Sophie Minister hit a solo homer.
Westerville North evened things up at 4  in the bottom of the seventh inning, scoring one run when Ryanne Wilson singled.
After Scioto scored two runs in the top of the fifth, the Warriors answered with two of their own.  Dublin scored when Madi Comstock tripled on the first pitch of the at bat, scoring one run and Caroline Piatt grounded out, scoring one run.  North then answered when Wilson doubled on a 1-1 count, scoring two runs.
Minister earned the victory in the circle for Westerville North. The ace lasted eight innings, allowing six hits and four runs while striking out 14.
Taylor Henry took the loss for Scioto. She surrendered five runs on ten hits over seven and two-thirds innings, striking out two.
Henry also led the Irish with two hits in four at bats.
Westerville North racked up ten hits in the game.  Wilson, Maya Pryfogle, and Minister each racked up multiple hits for the Warriors.