Both teams were strong on the rubber on Sunday, but Scioto defeated Dublin Jerome 2-1 on Mother's Day in the 2nd game of the Dublin Triad.
With the Irish's defeat of the Celtics, Scioto are the champions of Dublin!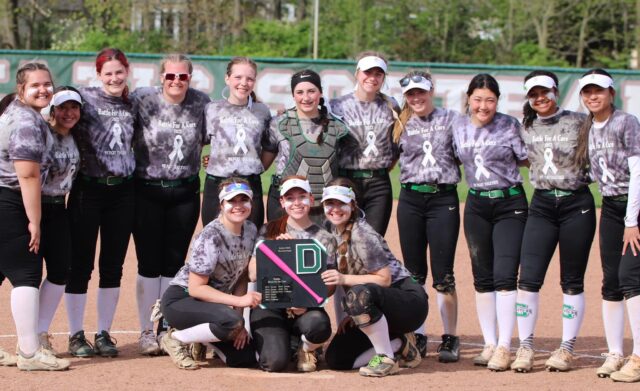 Taylor Henry allowed just seven hits to Dublin Jerome!
In the second inning, the Irish got their offense started when one run scored on an error.
Henry led things off in the circle for Scioto. Henry lasted seven innings, allowing seven hits and one run while striking out nine.
Barney was in the circle for Dublin Jerome. She went seven innings, allowing five hits and two runs while striking out ten.
The Irish racked up five hits in the game.  Isabella Jauregui and Madi Comstock all managed multiple hits for Dublin Scioto Varsity Lady Irish.  Comstock and Jauregui each collected two hits to lead Dublin Scioto Varsity Lady Irish.
Dublin Jerome saw the ball well today, racking up seven hits in the game.  Gross and Belu all had multiple hits for Dublin Jerome.  Gross led Dublin Jerome with three hits in four at bats.